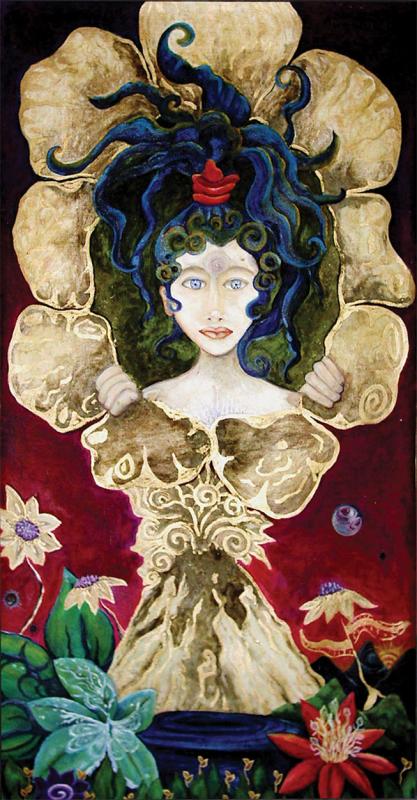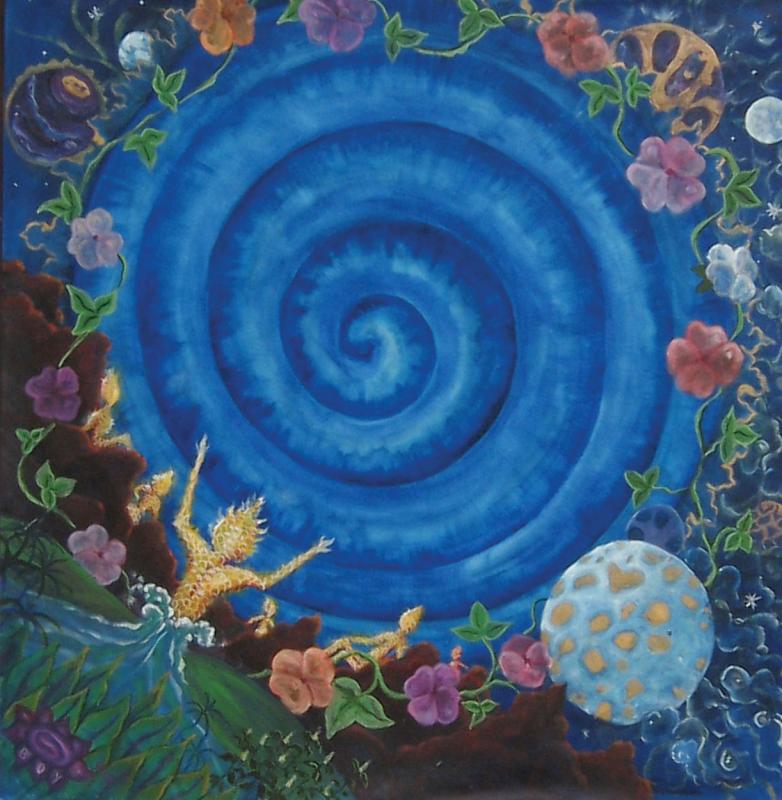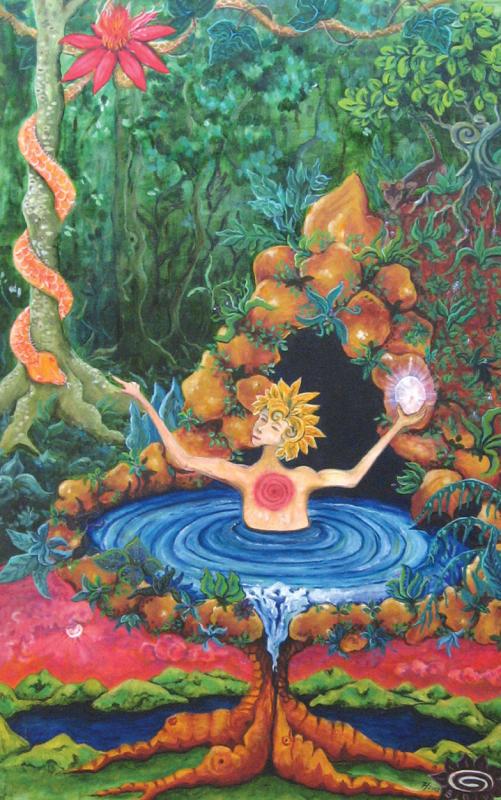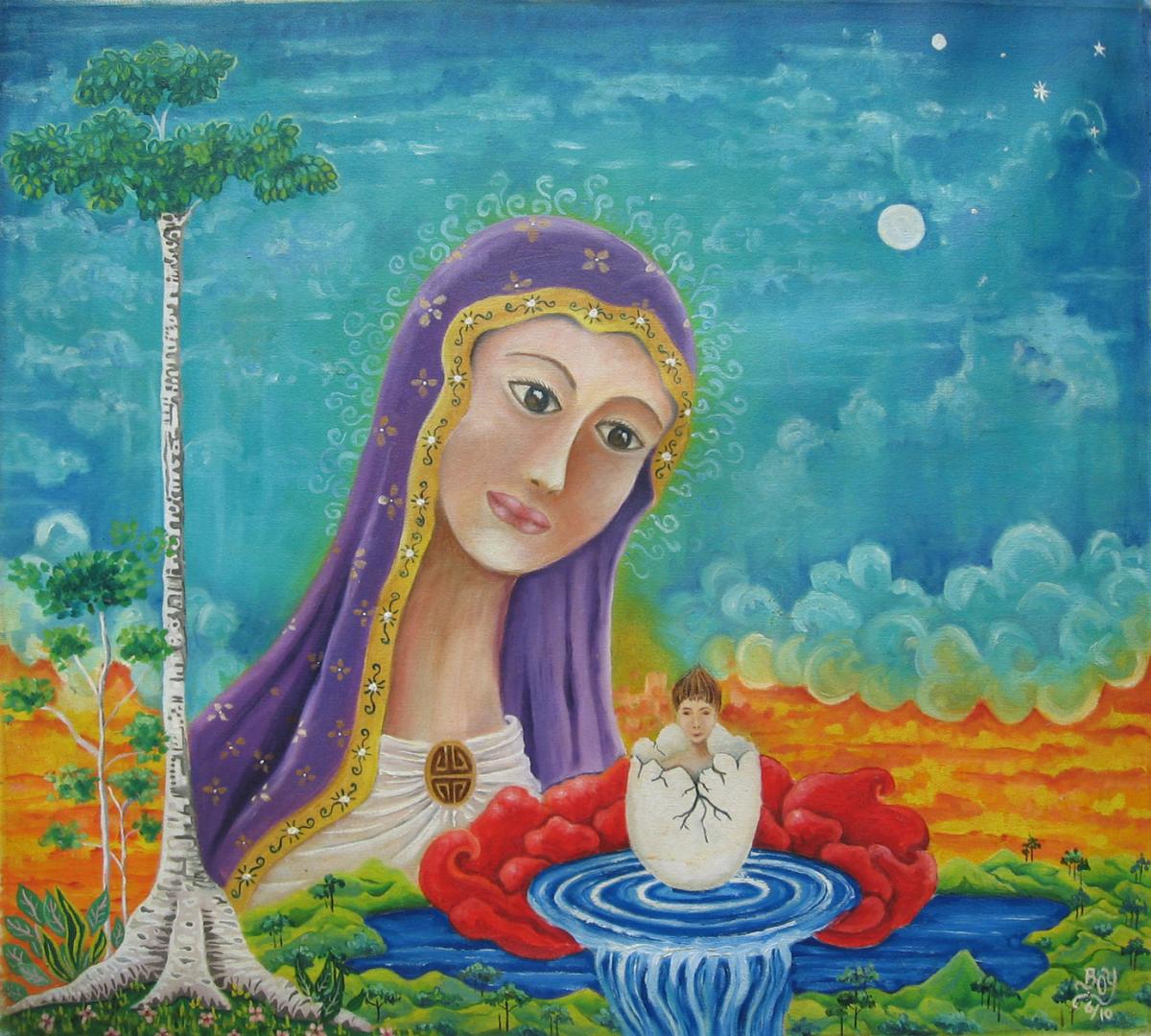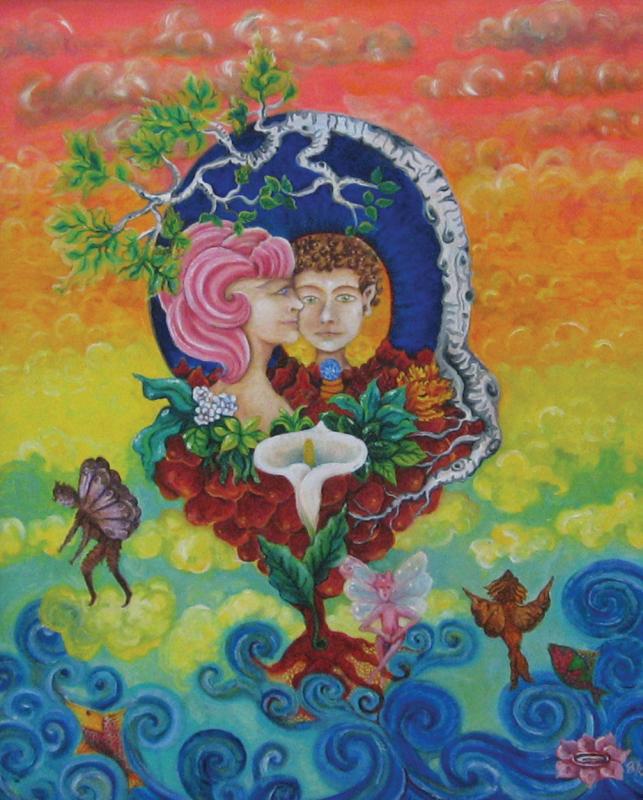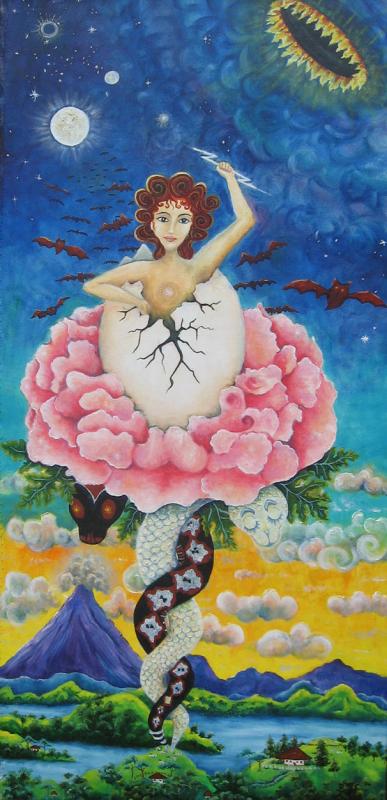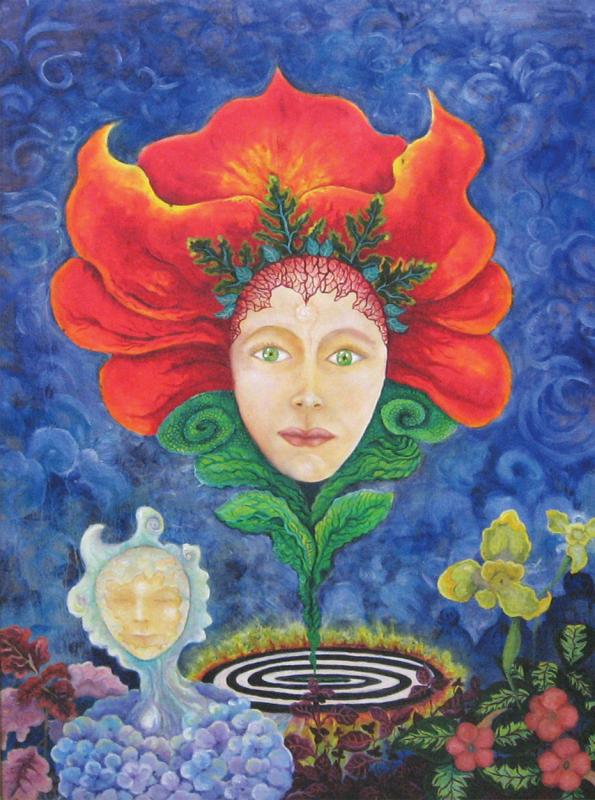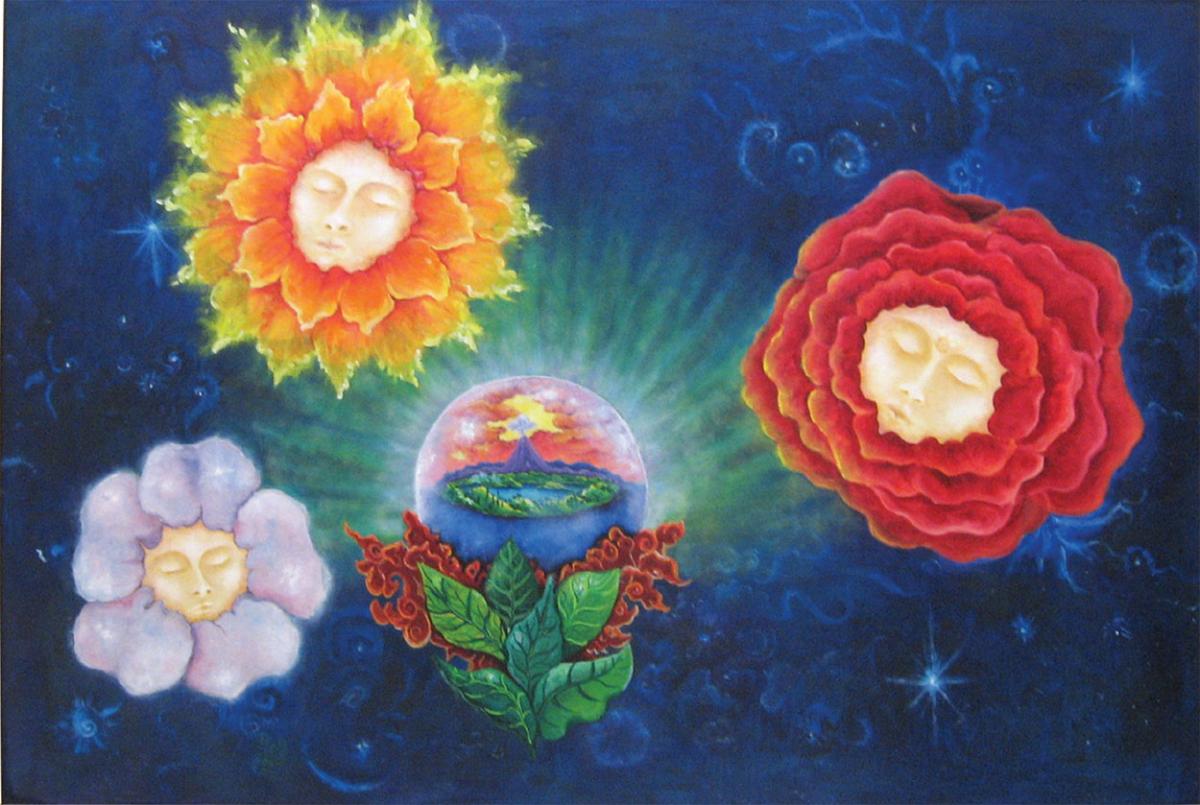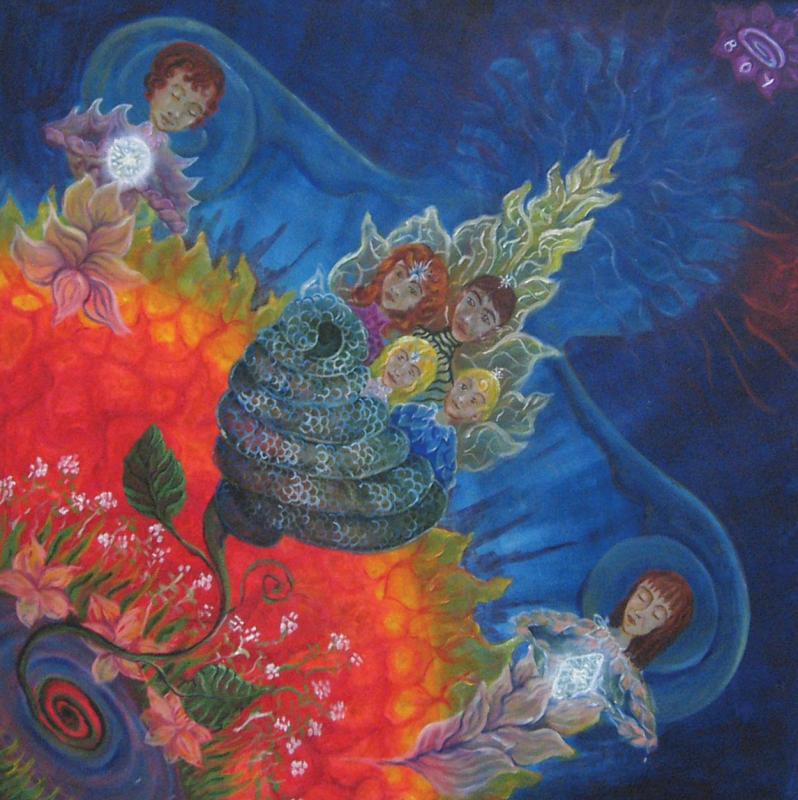 REBIRTHS
Series of Oil Paintings 2000 - 2006
I painted this series during times of great transition. I left behind 12 years of my life in the rainforest of the Osa Peninsula and started a brand new life near Lake Arenal .
At this time I stopped being inspired by what surrounded me and started painting my surrealistic inner visions mixed with the natural beauty of the Osa and my new home, the lake and volcano Arenal.
These were times of great spiritual growth in a relentless pursuit of my inner self, times of rebirth.
Section 3