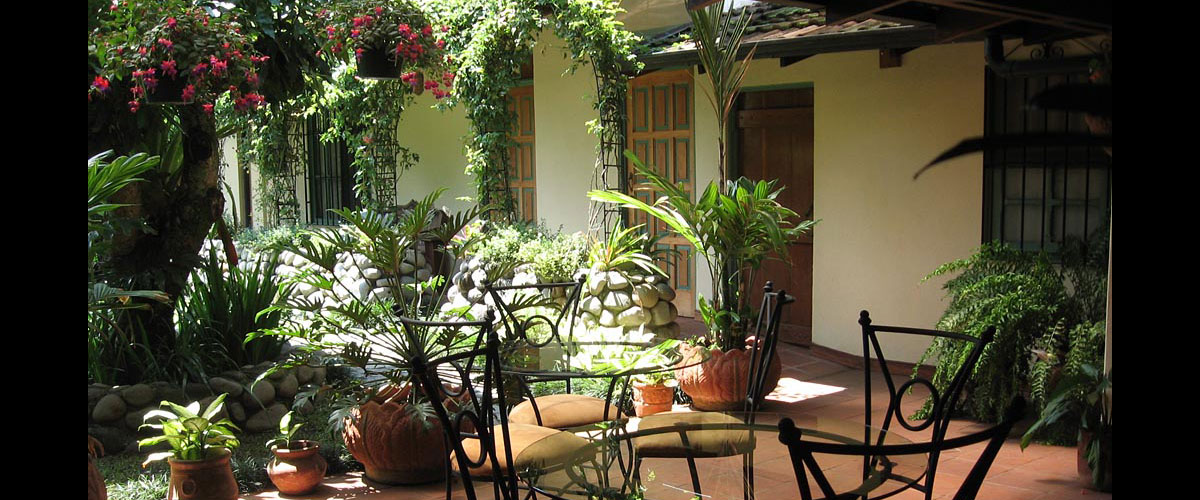 General Information
Located in Escazú, the best quarter of San José, Tierra Magica is a bright, beautiful two story home, B&B and art studio. Owned by costa rican artist Barbara O. Yglesias, it is tastefully decorated and has many artistic touches.

Situated within walking distance to the old town of Escazú, Tierra Magica is close to restaurants, banks, supermarkets, bus stops and more, it is a 15 min. drive to downtown San Jose and 20 mins from the intl. airport. It offers an ideal starting point to explore the natural wonders of Costa Rica.

Tierra Magica offers two types of rooms: two are outside of the house, independent and more spacious, the other two rooms are inside the house, they are smaller but more affordable for longer stays.

Tripadvisor Traveler Rating
Recent Traveler Reviews

"Enchanting Oasis, Exceptional Hosts"

"Enchanted"

"Wonderful place, wonderful people!"

"Book this place. Right now."

"Nice people but not so clean"
We offer personalized service and we'll be happy to help you organize your vacation in Costa Rica or help with anything you may need.
We will be happy to arrange your transfers to and from the airport. Send us your flight information and we will have a driver waiting for you at the gate for the usual taxi fare of $30.